Un Cimetière est une structure de 21*20 blocks.
La Génération
Edit
Un Cimetière peut se générer dans les biomes desert, plaine et savanne.
Un Cimetière a différents blocks :
_ des Barreaux de Fer pour les grilles
_ des Pierres Taillés pour le chemin
_ des Pierres et des Croix ou des Croix Arrondies pour les tombes.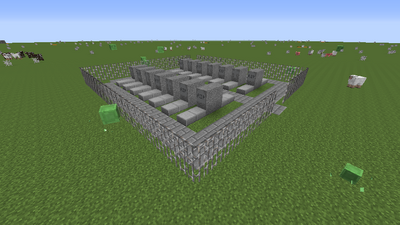 Ad blocker interference detected!
Wikia is a free-to-use site that makes money from advertising. We have a modified experience for viewers using ad blockers

Wikia is not accessible if you've made further modifications. Remove the custom ad blocker rule(s) and the page will load as expected.